Our Founder
Dennis Schlabach started Denco Marketing in 1967 while working as an independent manufacturer's representative. Dennis worked hard and stayed true to a few basic business principles which in turn have made Denco Marketing both grow and prosper.
Sadly Dennis passed, October 21, 2021 after a brave battle with Parkinson's Disease. Dennis was a phenomenal person – a passionate and generous leader that devoted his life to building deep-rooted relationships with his customer base whom he considered, above all, his friends, Dennis provided a positive impact on the many lives he touched, and he leaves a lasting legacy on our industry. He will be deeply missed by all that had the honor of knowing him.
At the direction of Dennis' wife, Kathy Schlabach, Denco is committed to upholding Dennis' business principles.  Those basic principles include providing a quality product, treating people fairly, offering competitive pricing and being dependable. Dennis once said, "We try to always go beyond the expectations of our customers, and every day we strive to fulfill our promise to be responsive and responsible to everyone we do business with."
At Denco, we do what we say we will do… believe in treating people fairly… are responsible to you and your employees… assure a quality product at a fair price… and are committed to aggressive growth. We value your relationship and are committed to helping you improve your efficiency, profitability and pursuit of business goals.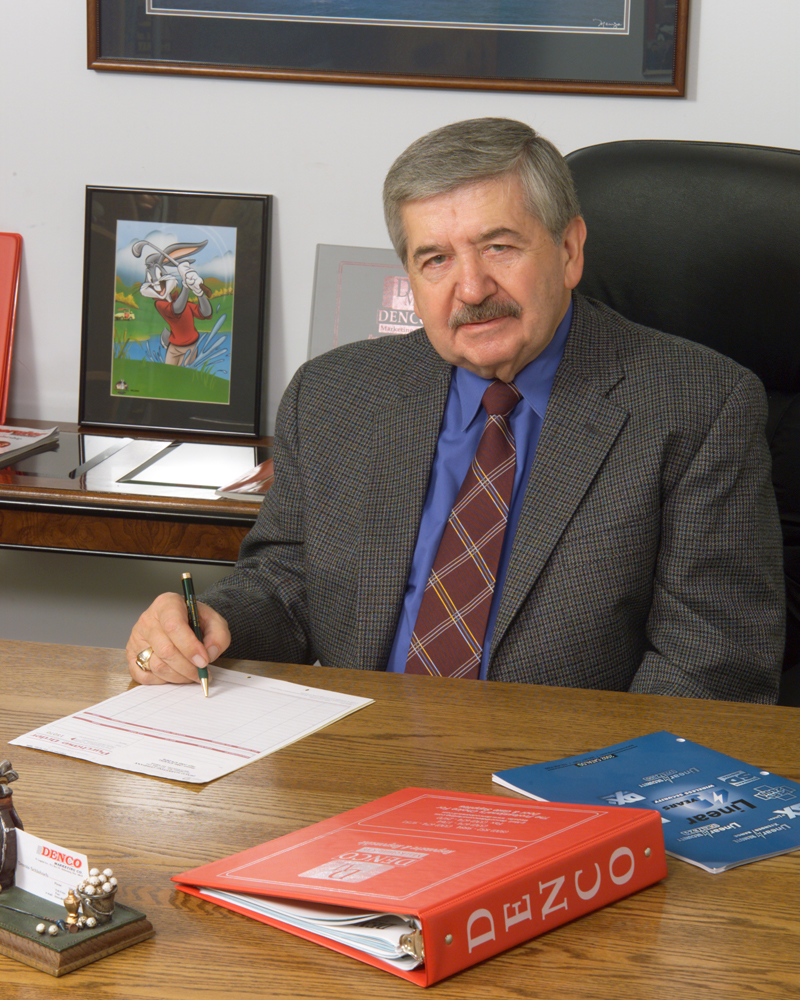 Our Team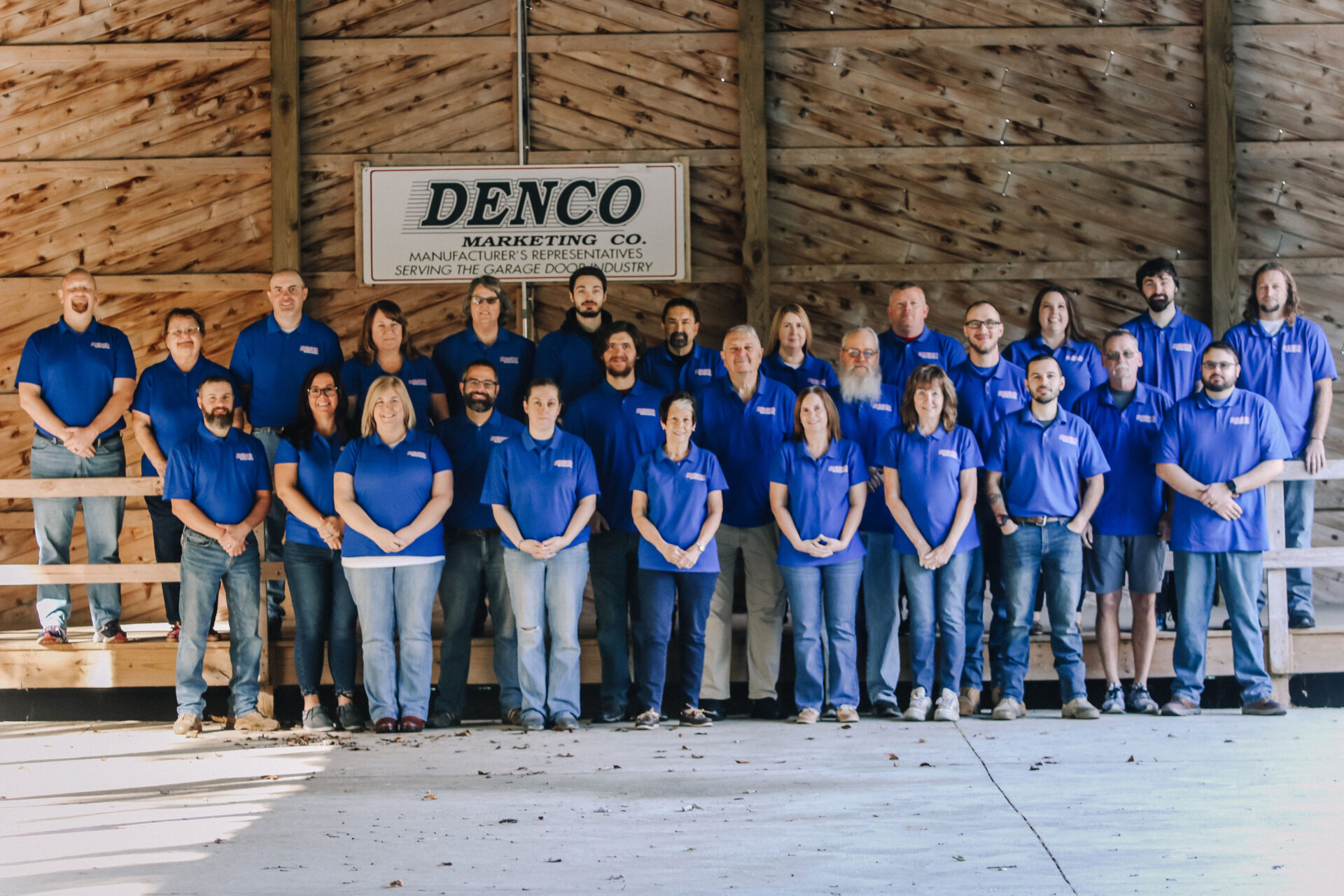 (Back L-R): Craig Piatt, Judy Coakley, Jon McFarland, Jo Landon, Stephanie Kemp, Tyler Miller, Stan Miller, Margaret Moreland, Jon Markel, Joni Yoder, Matt Miller, Dustin Larocca  (Middle): Jamey Allison, Brooke Allison, Joe Aufrance, Daniel Burgett, Gene Nevill, Jeff McCombs, Randall Cullen, Brian Shane, Ryan Didinger  (Front L-R): Jodi McCracken, Danielle Sophath, Kathy Schlabach, Michelle Masters, Sue Rhoades, Spencer Chaney